Practical Fishkeeping is back online with a great new website and mobile site, which we're planning to grow massively over the coming months.
Sorry we've been away for so long. The server which hosts Practical Fishkeeping was the subject of a sophisticated attack.
We took the site offline and worked with a team of security professionals to get the site as secure as possible and protect against any future attacks.
In the meantime, we've developed an exciting, brand-new site, which is much easier for us to update and includes much more user-friendly features and we'll be ploughing all our efforts into stuffing it full of great content.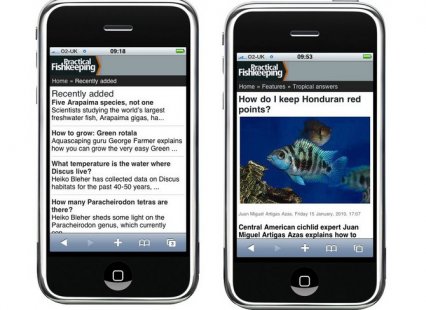 We've already added hundreds of new articles to the site and we have hundreds of others queued up and ready to publish soon. You can even read them on your iPhone or other modern mobile phone using our new mobile website!
We'll be bringing back a lot of the other applications, calculators, tools and sections from the previous site and improving each one as we go. The PFK is set to get even bigger and better very soon, so we're really excited.
Thanks for all the support and messages from readers who've dropped us a line to check on our progress, and our sincere apologies for the problems caused when the server was attacked.