Maidenhead Aquatics@Reading is holding an open weekend on May 18-19, to celebrate the store's fifth anniversary.
Following the huge success of last year's open weekend, the Reading branch of Maidenhead Aquatics is holding another this year, with talks and presentations from top names in the industry:
Saturday, May 18
Hydor
Seneye
JBL
Paul Tapley (to be confirmed)
Sunday, May 19
Seneye
Deltec
JBL
Velda
Aquadistri
Also attending, but still to confirm which day will be:
Bracknell fish club
Red Sea
There wil be special offers across the store including 15% off all JBL products and discounts on livestock.
There will be free goodie bags with all purchases over £2 (subject to availability), plus an in-store facebook 'check in' competition.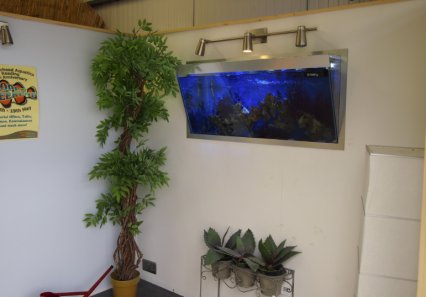 The open weekend will also be in support of Dingley Family and Specialist Early Years Centres and other events include*:
Raffle
Bouncy castles
Face painting
Balloon release
*Please note that charges will apply and all events are subject to availability.
The shop is located at Henry Street Garden Centre, Swallowfield Rd., Reading, Berkshire, RG2 9JY. For more information tel. 0118 976 2300.
Why not take out a subscription to Practical Fishkeeping magazine? See our latest subscription offer.
Don't forget that PFK is now available to download on the iPad.