If you're still not sure what to ask Santa for this Christmas, check these marine fish out. TMC doesn't sell direct to the public, but if you speak to your retailer quickly enough, they may be able to secure you one of these beauties…
However, given the rarity of many of these in the hobby, they're well sought-after fish, meaning none of them are likely to be cheap. Might be worth getting a price before you place your order...
Many thanks to TMC London for giving us permission to use their pictures.
1. Japanese angelfish (Centropyge interruptus) — pictured at the top of the page
2. Chilled blusher clownfish morphs
3. Conspic angel (Chaetodontoplus conspicillatus)
4. Dr Seuss fish (Belonoperca pylei)
5. Tiger'pyge angelfish (hybrid Centropyge flavissimus x C. eibli)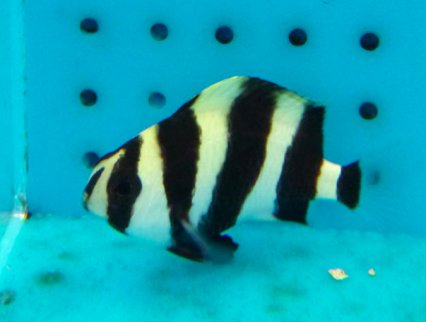 6. Footballer damsel
7. Pelicier's hawkfish (Plectranthias pelicieri)
8. Tiger tang (Acanthurus polyzona)
9. Wrought iron butterflyfish (Chaetodon daedalma)
Why not take out a subscription to Practical Fishkeeping magazine? See our latest subscription offer.
Don't forget that PFK is now available to download on the iPad.