A new company that was receiving a lot of attention from visitors to the recent AQUA trade show in Telford was KoralSea.
Based in Co. Galway in Ireland, KoralSea specialises in the culture of tropical marine reef fish, corals and invertebrates, along with macro-algae.
Its stand at the show featured a large selection of its captive-bred livestock, including Aiptasia-eating nudibranchs, clownfish and Banggai cardinalfish. The corals all come from brood stock that has been on the farm for between 18 months and three years and come complete with identification label, colour coded for ease of keeping much in the same way as some aquarium plants, so reefkeepers know what they're buying. Around 30 species are currently available including hard and soft corals. PFK's local aquatic shop, The WaterZoo in Peterborough, is one of the retailers now stocking KoralSea frags and we recently purchased an Alveopora from there that is doing very well indeed.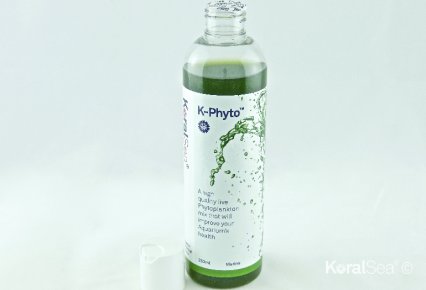 KoralSea also supplies Caulerpa and Chaetomorpha algae and live foods for marines with filtered phytoplankton (meaning no contamination with heavy metals), zooplankton, and live marine algae — a temperate species which won't grow in a tropical marine aquarium. These are called K-Phyto, K-Zoo and K-Fuzz respectively. Small 'tester' sizes of these — called K-Shots — are also available.
More info: koralsea.com
Don't forget PFK is also available in digital format.
Click here
for more information on the iPad or iPhone version.
Alternatively,
click here
for details of the Android version.