Rimless, braceless aquariums continue to gain in popularity with Tropical Marine Centre bringing four new models to market.
Called Signature, the new range comprises four very modern, very minimalist and very stylish aquariums for both fresh and salt water.
Keeping up with fishkeeping fashions all four tanks are made with low iron OptiWhite glass for increased clarity, and are wide front to back for increased aquascaping potential.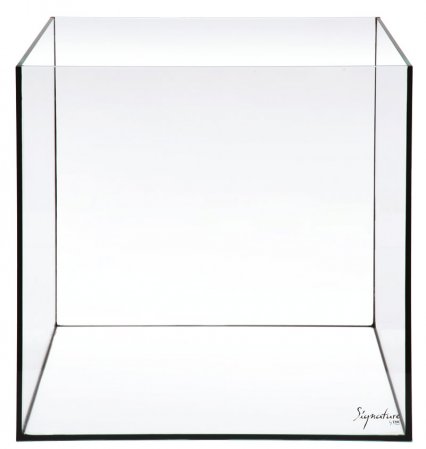 Models include a 450Lx450Wx300mmH, 600Lx450Wx300mmH both in 6mm glass with clear silicone, and a 450x450x450mmH and 600x450x450mmH model, both in 8mm glass and with black silicone, offering plenty of options and opportunities for both freshwater enthusiasts and reefkeepers.
The cabinets are modern and minimalist too, with no visible handles and coming in either Glacier white, Carbon grey or Charcoal black colours.
For the reefkeepers, complete aquarium sets which include a drilled 450mm high aquarium with cabinet, sump and fittings will be available shortly.
Being open topped the tanks lend themselves very nicely to either suspended lighting or brackets like TMC's MountaRay system combined with AquaRay LED lights.
PFK first set eyes on some prototypes at the Interzoo pet trade show in Germany in May 2012.
RRPs for the tanks start at just £99.99.