The new range of REEFER systems from Red Sea enables advanced hobbyists to create an affordable customised reef aquarium of their own by integrating their preferred choice of equipment into the REEFER's advanced sump and water management system.
The REEFER Series combines a contemporary, rimless, ultra-clear glass aquarium with a stylish cabinet and a comprehensive water management system, including a professional sump, integrated automatic top-up, and Red Sea's unique silent down-flow system.
Incorporating technologies originally developed for Red Sea's all-in-one MAX coral reef systems, the REEFER series is designed for ease of operation while enabling hobbyists to install an unlimited choice of lighting, filtration, circulation and controllers in order to create a uniquely customised system.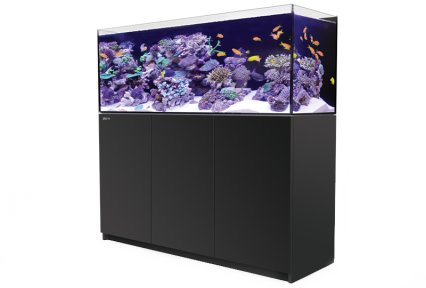 The range is offered in five sizes from a 45cm/18in nano to a full size 150cm/5ft aquarium.
Main features of the new series include:
Rimless, super-clear, beveled edge glass aquarium
Elegant marine-spec cabinet
Professional sump with constant height skimmer chamber and micron filter bags
Integrated automatic top-up with reservoir
Silent, regulated down-flow system with emergency overflow
Assembly-ready piping — no gluing required.
For additional information visit www.redseafish.com