This is just one of a range of garden ornaments — which also includes a Yeti — soon to be available in the UK from Interpet.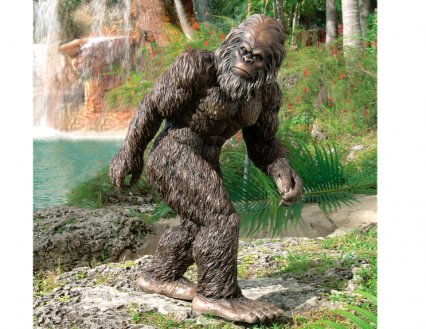 The U.S. company Design Toscano was originally inspired by the impressive carvings of gargoyles and water spouts at the Notre Dame Cathedral in Paris. The company was created by Michael and Marilyn Stopka and has grown to be America's premier source for Creative Resin Animal statuary and other historical and antique replicas.


Mark Hoskins, MD at Interpet UK says: "The product range brings a mix of elegant, traditional and fun resin statues which complements our extensive range of aquatic and pet products perfectly and we know they'll be a huge success in the UK market.
"Design Toscano has fast become a well-respected company in the U.S. where they are well renowned for their quality products and attention to detail – these are standards that Interpet values highly and as such we look forward to a close and long-term relationship with them."
The range includes animals, classical statues, oriental designs, gnomes, angels, gargoyles and dragons, creatures, children and more.
The statues will be available from the end of September.
Why not take out a subscription to Practical Fishkeeping magazine? See our latest subscription offer.
Don't forget that PFK is now available to download on the iPad.