A 'goldfish bowl' handbag caused a stir at last night's Brit Awards 2014 at the O2 Arena in London.
Grace Chatto from the British electronic band Clean Bandit was photographed at Britain's biggest music awards ceremony carrying the handbag, which featured two live fish.
A picture of the bag was posted on Twitter by BBC correspondent Colin Paterson, who said: "Clean Bandit have brought a fish bowl handbag to the Brits. Those are live fish!"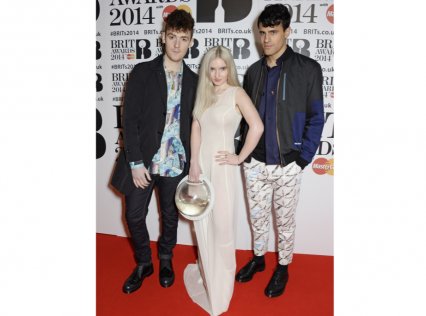 The reaction from other Twitter users hasn't been too positive, resulting in comments such as: "Fish-bowl handbag with live fish! Senseless and stupidity knows no limits!" and "Shocking cruelty if they are real fish. If not, great gimmick."
The bags first made an appearance at a graduate catwalk show last year when designer Cassandra Verity Green unveiled her perspex handbags and backpacks at the Central Saint Martins fashion degree course — a prestigious BA course which has turned out top designers such as Stella McCartney and Alexander McQueen. Ms Green used her own fish in the bags featured at the Central Saint Martins show, which is seen by many as a forerunner for fashion's next 'big thing'.
The RSPCA reacted angrily to the bags at the time, saying they encouraged people to see living creatures as 'replaceable ornaments' and that they could lead to poor water quality and a lack oxygen for the fish.
Why not take out a subscription to Practical Fishkeeping magazine? See our latest subscription offer.
Don't forget that PFK is now available to download on the iPad/iPhone.