A fish art auction took place last month to raise money for The Black Fish marine conservation movement, which is tackling the industrial overfishing of our oceans.
The event was held at The Wolfgang Webster Gallery, Cheadle Hulme, on June 28 and was a huge success, raising over £2000 for the organisation.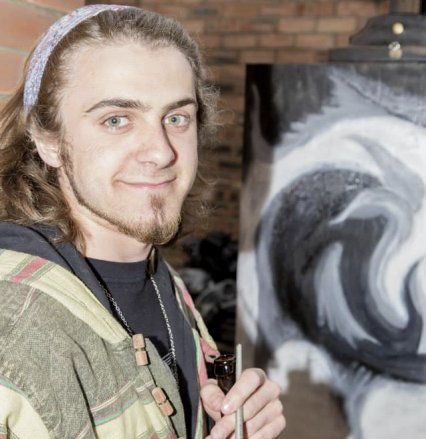 With talks from the founder, Wietse van der Werf and graffiti artist Jack Lightfoot doing a live show on the night, people were incredibly generous, engaging with the issues and getting behind the cause. This event was made possible by the generosity of many people coming together, proving that a little work could be do-able by anyone wanting to make a difference.
The Black Fish is an international marine conservation movement, which is on a mission to end industrial overfishing. Through investigation and action it works to expose and challenge illegal and destructive fishing practices.
Legislation created to protect marine life is only effective when enforced. The illegal fishing trade is estimated to be worth $23.5bn.
Current efforts are focusing on illegal methods such as the use of driftnets, which is already illegal worldwide, but is still widely carried out.
To find out more visit The Black Fish website.
Why not take out a subscription to Practical Fishkeeping magazine? See our latest subscription offer.
Don't forget that PFK is now available to download on the iPad/iPhone.